EUROPEAN UNION
EUROPEAN FUND FOR REGIONAL DEVELOPMENT
INVESTMENT FOR YOUR FUTURE
Storage of firewood - You will see the differences quickly and easily!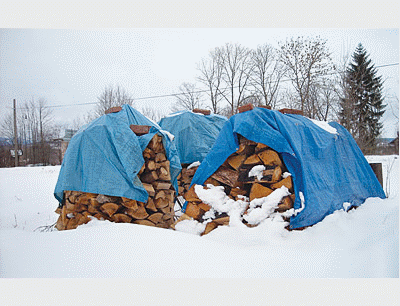 Woodshed - patented tray for drying and storage of firewood.
Basically, it is a large outdoor metal basket with roof and a side panel for storage and quick drying of firewood.
Woodshed is an easy seperate metal construction with separate roof. It is delivered completely assembled.
Woodshed is an outstanding help for those who use wood for their furnace, fireplace or smoke house.
Woodsheds are produced and supplied with KLUH, Ltd.